Over the course of two eventful days in Chicago, College Football Hall-of-Famer and former NFL All-Pro quarterback, Archie Manning, shared his journey through back pain, spine surgery and football with surgeons, hospital staff, and spine surgery patients. Archie had an incredible career at Ole Miss, was enshrined in the College Football Hall-of-Fame, played 13 seasons in the NFL, and is the father of three sons, Cooper, Peyton, and Eli. A couple years ago, Dr. JR Woodall, spine surgeon at Mississippi Sports Medicine and Orthopaedic Center, found two of Manning's discs had collapsed on the left side in his lumbar spine, causing severe nerve compression. After several months, it was determined that the XLIF® procedure was a good solution to restore height and stability to the collapsed disc space. And thanks to Dr. Woodall and the team at Mississippi Sports Medicine, Archie is back playing golf, traveling, and spending time with his wife Olivia and grandchildren.
"After my XLIF surgery, everything from the get go was different. The next day I was walking around and overall the recovery was a great experience."

-Archie Manning on his post-op recovery
On day one, Archie met with the NuVasive Chicago Sales Team for a discussion on leadership, teamwork, and overcoming adversity. The sales team was fortunate to hear from a leader like Archie, translating his experience from leading successful teams in football into building successful teams at NuVasive. Later in the evening, Archie joined Dr. Frank Phillips, Professor of Orthopedic Surgery and Director of the Division of Spine Surgery, for a discussion on spine surgery with Rush University Medical Group's physicians, surgeons, and hospital staff members.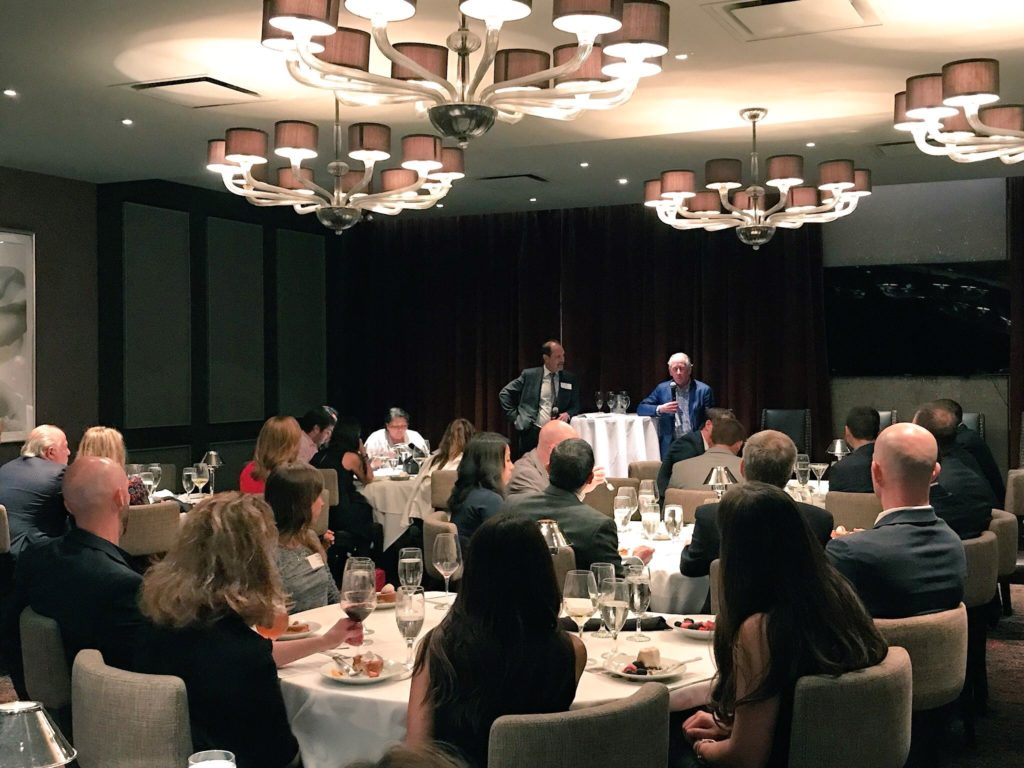 Archie spent day two meeting with surgeons and hospital staff from Northwestern Medicine and DuPage Medical Group. At Northwestern, Dr. Tyler Koski, Neurological Surgeon, spoke with Archie about his career and how his back pain affected his post-football day-to-day life.
"There's nothing worse than an interception. But you have to get back to zero every time, be ready for the next play."

-Archie Manning on dealing with adversity
At an evening discussion with DuPage Medical Group, Archie shared his experience as a patient, while touching on lessons learned on leading through adversity. His insights on teamwork and leadership were helpful to surgeons working through the increasing demands of being a physician at a large provider organization like DuPage. The team had great discussions on how this positively impacts their business to become even better care providers.
It was a rewarding few days in Chicago and we're glad that Archie was able to share his story and help inspire those around him. To read about the XLIF procedure that helped change Archie's life, click here.