Changing architecture. Changing outcomes.
We know that altering the surface and structure of materials with porosity can improve fusion.1-4 Through Advanced Materials Science® (AMS), we develop proprietary surface and structural technologies designed to enhance the osseointegration and biomechanical properties of implant materials.5-6
AMS key principles
The breakthrough technologies designed through Advanced Materials Science are rooted in three key principles:
Porous PEEK
™
Cohere® and Coalesce™
The proprietary Porous PEEK technology introduces a first-of-its kind porous architecture designed to promote bone in-growth7,8 while maintaining the biomechanical and imaging properties of PEEK in general. The only Porous PEEK interbody implants available on the market, Cohere is available in a dynamic range of heights for use in the cervical spine, and Coalesce is available in straight and curved footprints to accommodate both TLIF and PLIF approaches.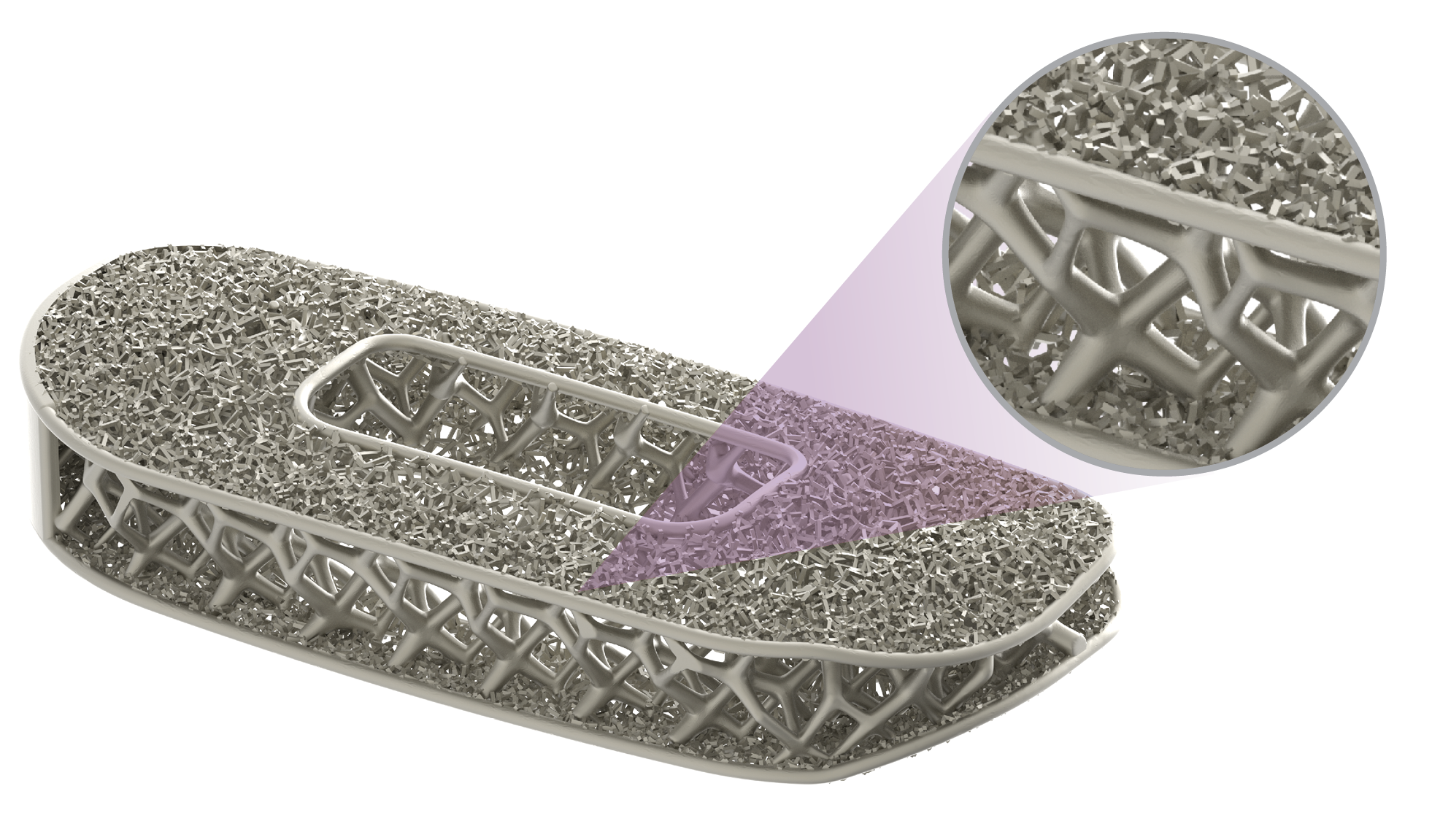 Modulus
®
titanium

Modulus
The market disrupting design and manufacturing process of Modulus integrates endplate porosity with an optimized body lattice structure, providing a fully porous architecture and favorable environment for bone in-growth7 while enhancing visualization compared to traditional Ti interbody implants in a variety of imaging modalities. Modulus will be available in a number of footprints beginning with XLIF®.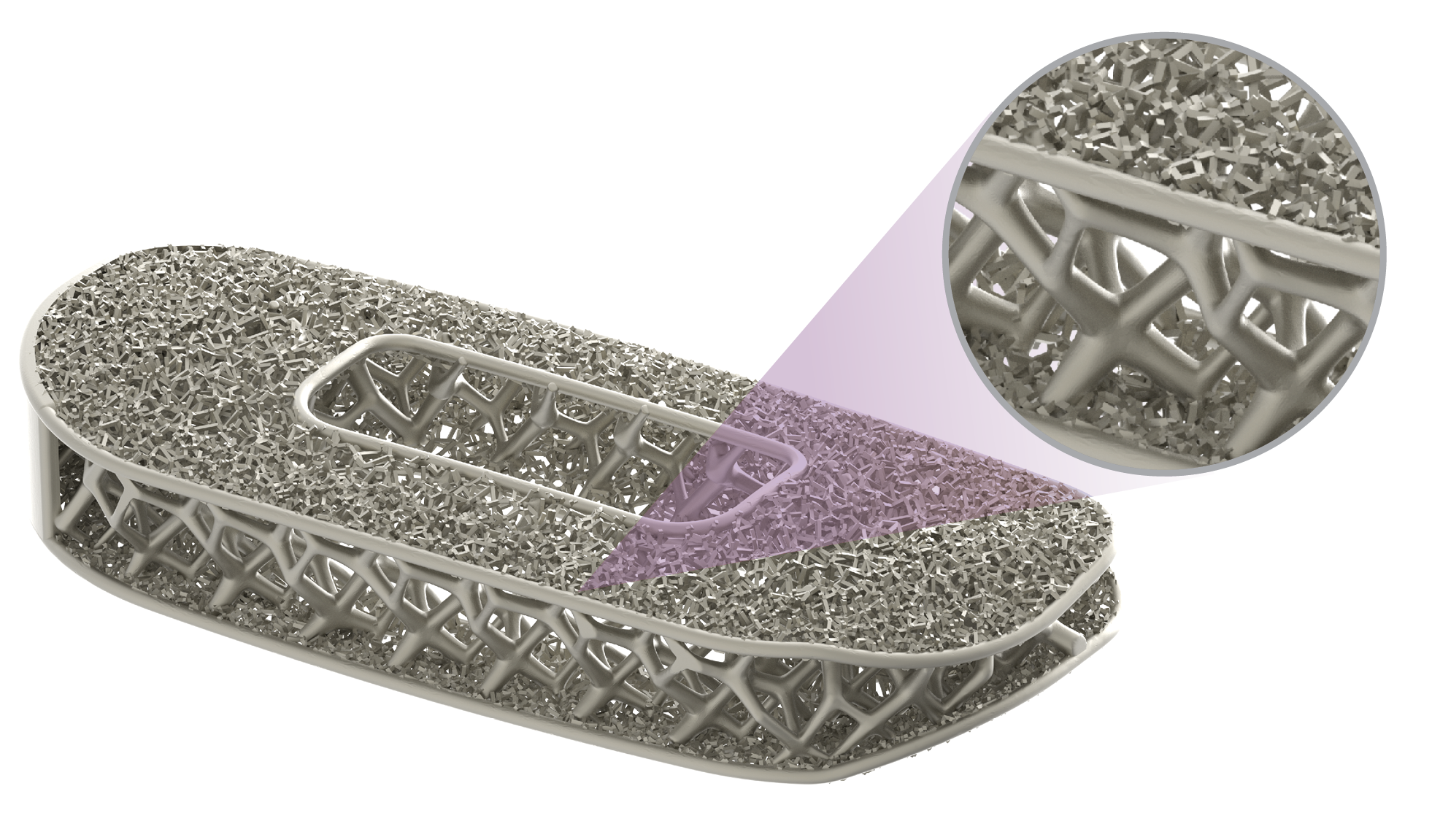 1. Smith WD. Early outcomes of titanium surface textured, 3-dimensional manufactured implants for lumbar spinal fusion. Presented at: SOLAS 11th Annual Meeting; May 17-19, 2018; San Diego, CA, USA.
2. Hill CP and Strenge KB. Early clinical outcomes comparing porous PEEK, smooth PEEK, and structural allograft interbody devices for anterior cervical discectomy and fusion. J Spine Neurosurg 2019;8(1):1-7i.
3. Burkus JK. Early Outcomes of Anterior Cervical Discectomy and Fusion Using a Porous PEEK Interbody Fusion Device. J Spine Neurosurg 2018;7:2.
4. Burkus JK, Rehak C. Anterior Cervical Discectomy and Fusion Using Porous PEEK Implants at Levels Adjacent to a Previous Fusion. J Spine Neurosurg 2019;8:3.
5. Preclinical data on file. Data may not be representative of clinical results. TR 9604787.
6. Representative coupon, preclinical data on file. Data may not be representative of clinical results. TR 9604781.
7. Preclinical data on file.
8. Torstrick FB, Evans NT, Stevens HY, et al. Do surface porosity and pore size influence mechanical properties and cellular response to PEEK? Clin Orthop Relat Res 2016;474(11):2373-83.