Last month, NuVasive hosted its annual global sales meeting full of training sessions, inspiring talks by our leaders, and special guest speakers sharing their insights on leadership. The keynote speaker was College Football Hall-of-Famer and NFL All-Pro quarterback, Archie Manning, joined by his surgeon, Dr. J.R. Woodall, and NuVasive Chairman and CEO, Greg Lucier. NuVasive leaders heard Archie intertwine football and the business world, while offering up his best advice on leadership.
Greg introduced the guest of honor as, "one of the great, all-time legends of football, Archie Manning. He had an incredible career at Ole Miss, enshrined in the College Football Hall-of-Fame, played 13 seasons in the NFL with the New Orleans Saints, Houston Oilers and the Minnesota Vikings, and is the father of three sons you probably know about: Cooper, Peyton, and Eli".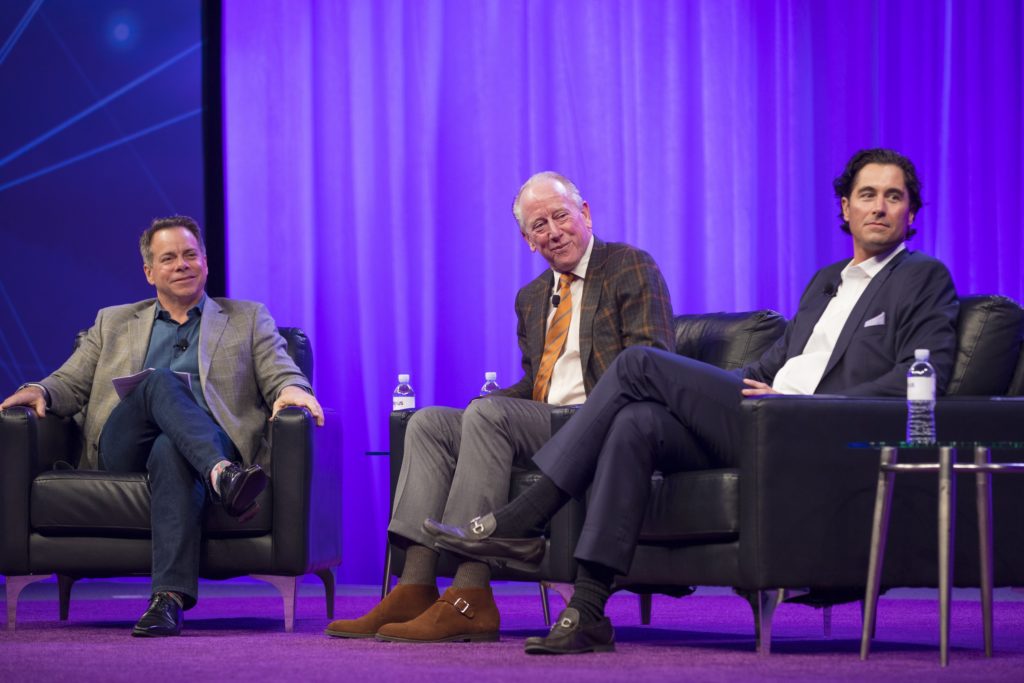 Leadership
Archie began the evening with his thoughts on leadership. "It's such a big part of society and the business world. To be a good leader, you've got to earn respect. So many people have come through the ranks, and people admire their attitude and work ethic." Archie has spoken with many quarterbacks from high school, college, and the NFL, and he would tell them, "Don't tell me you're a leader, show me you're a leader".
Adversity
Dealing with adversity, Archie's best advice is to not get too caught up in it. "One thing about it, is it's inevitable. We're all going to face adversity. Don't let it consume you where you can't go about your business." Archie shared a story about working with a New Orleans car dealership, where he learned the importance of "getting back to zero" for sales professionals. The concept behind the phrase is that if a customer decides to not buy a car, you have to "get back to zero" and be ready to sell to the next customer that walks in the door. In the world of football, the greatest adversity a quarterback faces is an interception. No matter what position you put your team in, you have to figure out the fastest way to get back to zero and reset.
Preparation
One of the most interesting parts of Archie's talk was on preparation. "You feel pressure only when you don't know what you're doing. Preparation makes you confident, gives you confidence." Archie's always felt strongly about properly preparing, and taught his sons the importance of preparation. His son Peyton would stay ahead of his defensive opponents by watching film. Peyton wouldn't just watch film from the opponent's last game, he would watch film from the defensive coach's previous team to learn his earlier plays.
Teamwork
To be successful, Archie believes that while you possess leadership, you also must have teamwork. One of Archie's daily goals as a football player was to strive to be the best teammate possible. "The greatest compliment you can ever get is having someone say, he was a great teammate."
Archie's Journey through Back Pain
Closing out the evening, Archie and J.R. described the journey of Archie's back pain and his road to recovery. Instead of one event spiraling Archie into back pain and the need for treatment, he gradually experienced pain over the years. Progressively it got worse, affecting his day-to-day tasks and giving him the inability to stand for long periods of time. He tried multiple non-surgical techniques, from stretching, yoga, pain medication, and other attempts at relief giving treatments. When the pain traveled down to his legs, Archie knew that he wasn't going in the right direction.
Archie was connected to Dr. Woodall through J.R.'s work with several of Archie's former teammates and friends. He initially called Dr. Woodall to explain his pain, and then six months later Archie called again and Dr. Woodall heard the change in his voice. This is when they scheduled an appointment to get a game plan.
"There's nothing worse than a bad back. And there's nothing worse than bad back surgery. But, there's nothing greater than good back surgery."

– Archie Manning
After his surgery with J.R. and Dr. Graham Calvert, Archie is active again. At 69 years old, Mahttp://www.nuvasive.com/blog/patient-storiesnning enjoys playing with his grandkids, playing golf, traveling and enjoying his new lease on life. To read more patient stories, visit www.nuvasive.com/category/patient/stories.