It doesn't get much better than a round of golf in beautiful sunny Southern California, but when your golf game is also raising money for a good cause, it actually does get much better.
The NuVasive Spine Foundation (NSF) recently hit the links at The Bridges at Rancho Santa Fe, an exclusive course north of San Diego, for their 10th annual event. On the course were 132 golfers from over 40 companies from around the world.
Over 50 NuVasive team members volunteered at the event, showing off the NuVasive spirit of giving back. The event raised $400,000 and will be used to support future NSF Missions around the world.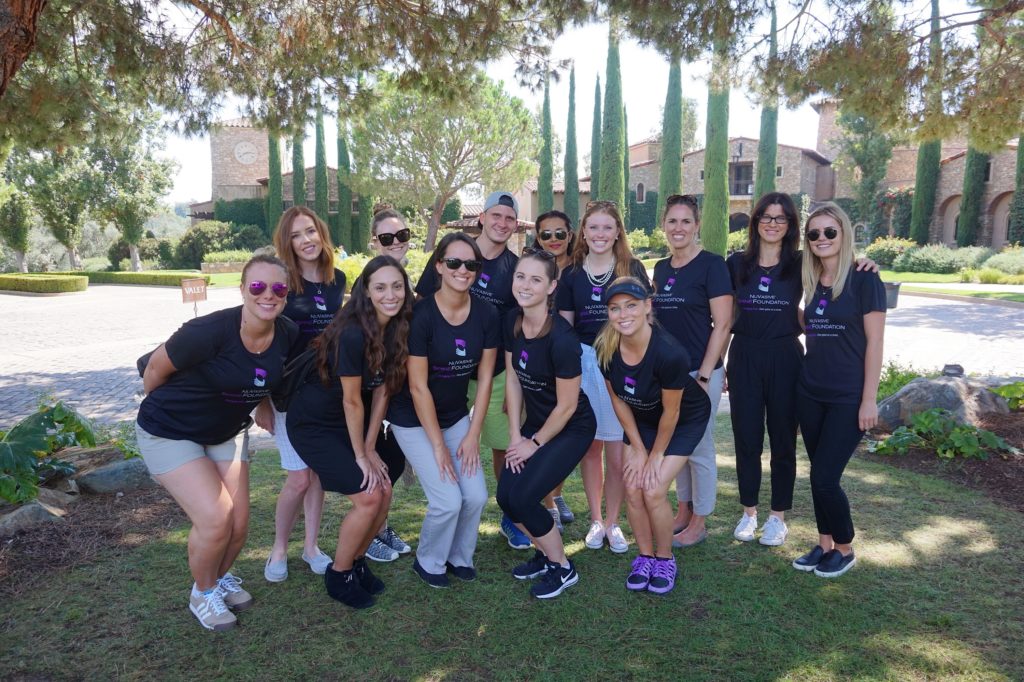 NSF brings world-class spine surgeons to medically underserved communities to perform life-changing spine surgery. NSF also empowers the communities they serve, to become self-reliant by training local surgeons and sharing NuVasive's expertise and technology.
Through the generosity of supporters, NuVasive's spine expertise and the partnership of like-minded organizations, NSF has donated more than $19.5 million in product, funding and services. NSF has also proudly facilitated more than 900 life-changing spine surgeries and spent more than 600 hours training local surgeons in 31 countries.