Yesterday we celebrated the good health of a little hero with the help of the San Diego Padres. NuVasive spent the day with Isaac, an 8 year-old boy who had the MAGEC procedure done to treat his early onset scoliosis (EOS). Thanks to the Pad Squad, Friar, and the Padres Event Team, Isaac was delivered the news that he would be embarking on MAGEC Day during lunchtime surprise at his school in Chula Vista, California.
From there, Isaac and his family were driven to Petco Park for a special VIP tour of the park. They toured the Lexus Home Plate Club, Sony Hall of Fame, Broadcast Booth, and Padres Clubhouse during the pre-game. After the VIP tour experience, they watched the Padres' batting practice from the sidelines, where Isaac and his brothers were able to get autographs from their favorite players. The biggest surprise the Padres had for Isaac was letting him throw the ceremonial first pitch of the game.
"After seven years of surgeries, Isaac could finally play soccer, baseball, and enjoy a normal life because of MAGEC. Our family is blessed to be a part of NuVasive through this technology!"

-Paula Navarrete (Isaac's Mom)
We're happy to have seen Isaac enjoy his special MAGEC Day at Petco Park. As a young boy who has accomplished tremendous hurdles already, he and his family deserved a fun, stress-free day with the Padres.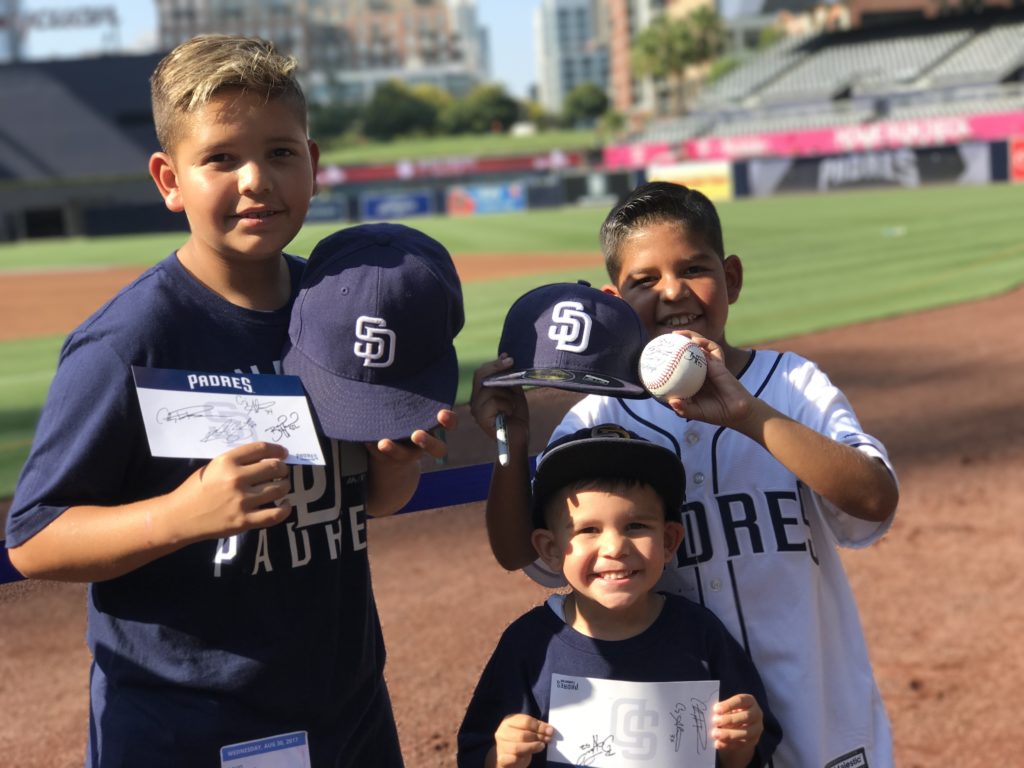 MAGEC technology aides children suffering from EOS by helping to reduce the number of surgeries and risk of infection, giving them more time to spend with their friends and family. Read more about MAGEC and the minimally invasive way it can help treat EOS here.