We're featuring RELINE® MAS®  Midline innovators, Tyler, Hayden, and Matt, to give you an inside look into what it's like helping drive innovation at NuVasive. Read their interview below: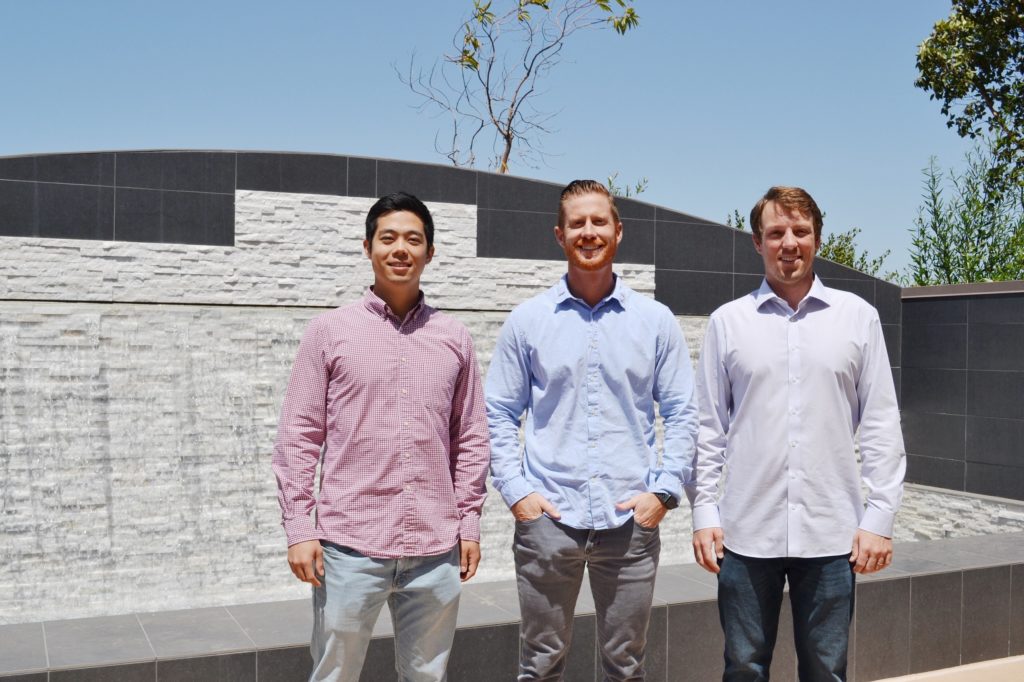 What sparked the need for RELINE MAS Midline?
Tyler & Hayden, Engineering: RMM was driven by market analysis, mainly the opportunity to broaden the RELINE portfolio into the midline space. From an engineering perspective, we were focused on making key improvements to instrumentation pain-points identified in our MAS PLIF system.
Matt, Marketing: The need was largely driven by the absence of a low-profile fixation system versatile enough to enhance multiple surgeon techniques in the midline space. Several years ago we effectively proceduralized the midline approach with our MAS PLIF system. However, the midline space has evolved and as a result, multiple techniques and preferences now drive a need for fixation instrumentation beyond what MAS PLIF currently provides.
What were the resources needed to start this project?
Tyler & Hayden: Once the project scope was defined, the development team was able to immediately start implant design iterations. RMM leverages the same implants as RELINE Small Stature, which allowed our team to gain efficiencies by combining RMM + RSS testing and documentation into one design history file.
Matt: Luckily, our development team could leverage their expertise in the pediatric portfolio to design a reduced profile implant, ideal for a midline approach. Also, our marketing team, well versed with MAS PLIF, could draw on experience with the midline space and cortical screw techniques. By combining the experience and wisdom of these teams with an accomplished surgeon design team, RMM had a head start from the very beginning of the project.
Usually the first idea might not be the greatest idea. Was the original idea for RELINE MAS Midline what it is today? If it has changed, what necessitated the change?
Tyler & Hayden: The team focused heavily on minimally-invasive instrumentation for midline compression, distraction and rod insertion. Instruments to support these goals went through several design iterations and validation labs.
Matt: Given the reduced size on the implants, we weren't sure whether or not we would be able to make the system modular. Using knowledge from the RELINE MOD system, our extremely talented development team was able to make this a key feature of the new system.
What was your favorite part about the design and marketing process for RELINE MAS Midline?
Tyler & Hayden: The compressor and distractor were very challenging instruments to design due to spatial constraints of needing to work through the MAS PLIF retractor. Although the distractor solution did not make the final set configuration, both instruments were fun and challenging from a design perspective.
Matt: Working with efficient and capable engineering partners to move this project along at a fast pace.
What skills did you have to acquire to be able to create RELINE MAS Midline?
Tyler & Hayden: The development team had extensive experience with traditional thoracolumbar pedicle screw insertion, so we had to learn the nuance of midline screw insertion to properly design to the user needs.
Matt: Patience and group communication. The surgeon design team all had slight variations in their cortical screw techniques. This often made it challenging to drive alignment on several aspects of the system. Through patience and countless in-depth discussions, we were ultimately able to work through these differences.
Would you like to share anything else about the making of RELINE MAS Midline?
Tyler & Hayden: Overall, RMM was a very efficient project in terms of resources required to support the launch; the team did a great job of leveraging key instruments and lessons learned from both RELINE and RELINE Small Stature. Thank you to all the cross-functional teams for your support and expertise!
Matt: Working on a project like this makes me proud to be part of a team so dedicated to innovation and collaboration. All of the cross functional contributors involved in the project have worked tirelessly to ensure that RMM recognizes its full potential. I think we're all excited to see it benefit our surgeon partners and change the lives of patients.
View our other Innovator Interviews: XLIF® Crestline™, Modulus® XLIF, Lateral ALIF™, and MAS TLIF/TLX.
---
If you're interested in becoming part of the innovation here at NUVA, search our open roles here.