Jerome Bettis, XLIF® patient and Company ambassador, participated in Super Bowl LIV's Radio Row last week in Miami, Florida.
Every year, Radio Row brings together national media and major sports news networks to cover the activities prior to the Super Bowl. Media stations have the opportunity to interview top NFL players in anticipation of the biggest football game of the year.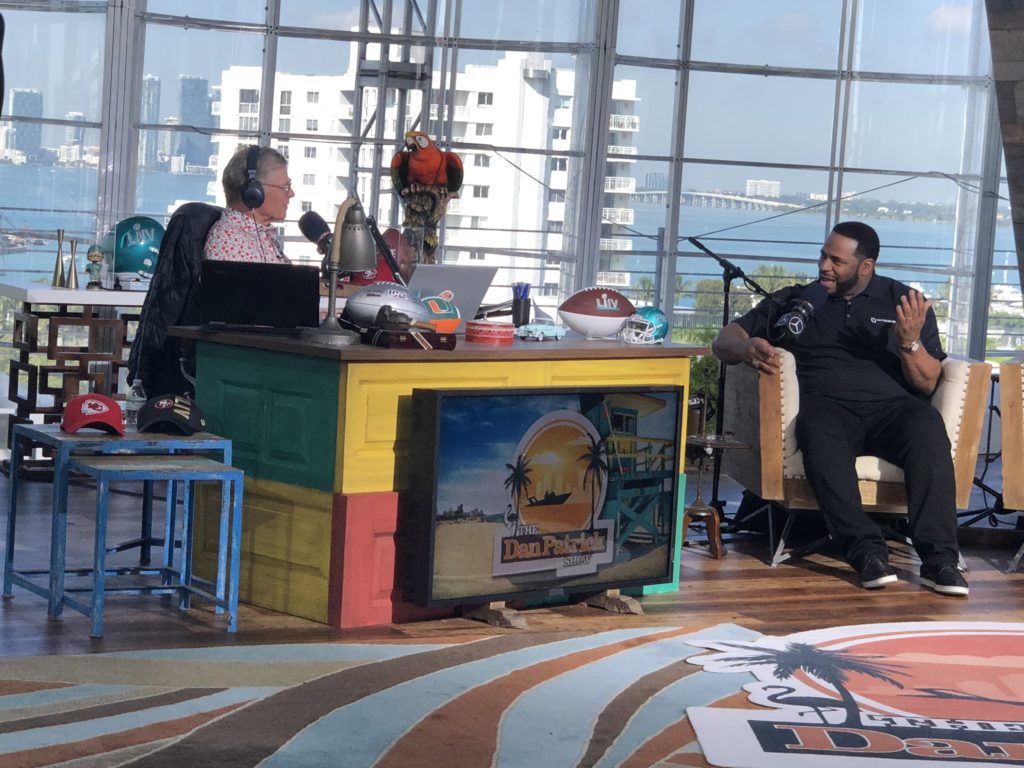 Jerome was interviewed by networks including NBC, CBS, and Fox Sports and shows including the Dan Patrick Show and Rich Eisen Show. He shared his story and experience with NuVasive's XLIF procedure.
Toward the end of his pro football career, Jerome started experiencing back pain. Approximately one year after his symptoms began, the persistent pain prompted his search to find the right surgeon to perform the best procedure. He eventually found Dr. Juan Uribe, currently the Chief of Spinal Disorders with Barrow Neurological Institute, and decided to move forward with the XLIF procedure.
Three months following the surgery, he was able to return to an active lifestyle he envisioned when entering retirement.
"I want to share my story and encourage considering patients to take the leap and get their life back."– Jerome Bettis
We appreciate Jerome Bettis's participation in Radio Row and sharing his story on how the XLIF procedure enabled him to get his life back. Click here to learn more about Jerome's experience and find patient resources. Watch our Radio Row highlights on our Instagram (@experiencenuva) and listen to his full interview on the Rich Eisen show here and the Dan Patrick Show here!
Jerome Bettis is a paid spokesmen of NuVasive, Inc. The material and information provided on this page is for your general education only. As with any medical condition and treatment, individual experiences will vary. The information presented in this video is for informational purposes only and does not replace the relationship and/or conversations that you have with your healthcare professional. We are not medical practitioners and do not practice medicine or provide medical services or advice as a part of this video. You should always consult your healthcare professional for diagnosis and treatment.