This month, our employee resource group Women In Spine (WIS) partnered with Diversity and Inclusion (D+I) to host Celebrate Women, a series of virtual events to empower women, highlight achievements and challenge inequity in honor of Women's History Month.
In addition to the events, the timing couldn't be more fitting to celebrate the outgoing and incoming team of WIS leaders. We would like to formally thank our past leaders and WIS chair, Aviva McPherron, for the hard work they've contributed to build WIS to what it is today. We can't wait to see what the 2021–2022 leadership team has in store for NuVasive this year. Read on to learn more about the events that took place this month!
The month's festivities began with the Celebrate Women virtual kickoff on International Women's Day on March 8, with approximately 160 Shareowners. The event featured our new WIS co-chairs Jennifer Hester and Lourdes Winter, as well as a panel including NuVasive leaders Summer Valov, Melissa Henderson and Elsa LaFarga. Moderated by the Celebrate Women executive sponsor and Vice President of Corporate Marketing, Brand and Communication, Michael Farrington, the panelists shared their inspiring experiences with overcoming adversity, challenging inequity and the importance of empowering women.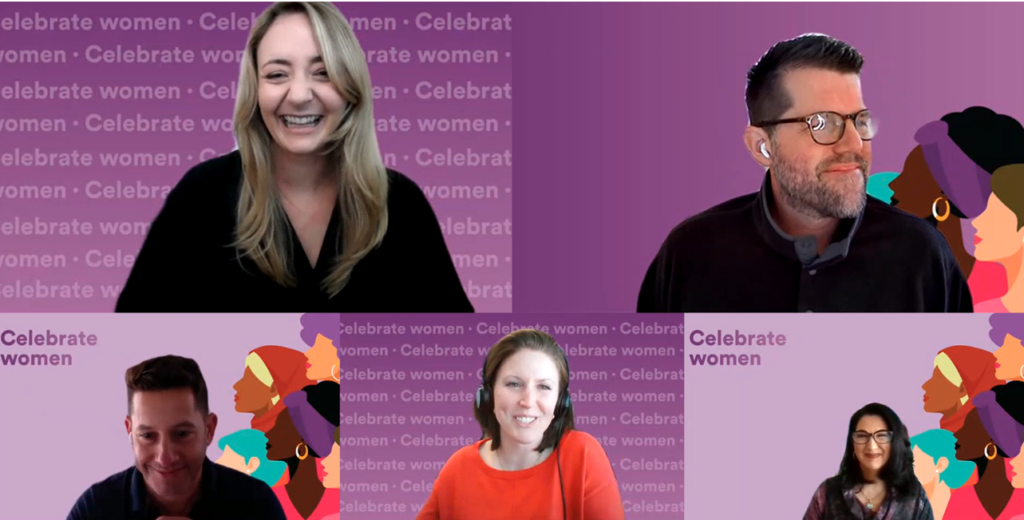 Shareowners took part in the 2021 International Women's Day theme #ChoosetoChallenge on social media by taking the pledge to call out gender bias and inequity and support an inclusive culture for their fellow women Shareowners.
Later in the month, Shareowners had the opportunity to attend two Celebrate Women themed Freeform Fridays. Freeform Fridays, a program established last year, provides WIS members a safe space and opportunity for dialogue on issues not typically discussed in the workplace, such as racial injustice, gender inequality, mental health, leadership and allyship.
The first webinar was a live virtual interview with NuVasive surgeon, Dr. Jessica Aidlen, and sales director and former WIS leader, Colleen Friedman. Dr. Aidlen shared advice for women finding their way in male-dominated careers, seeking out mentorship and making advances toward greater equity.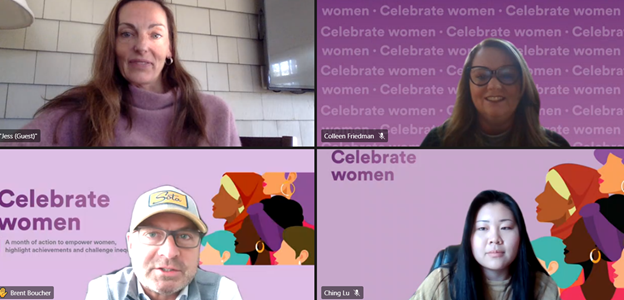 The second webinar was a podcast that featured Shiza Shahid, the Malala Fund co-founder and powerful young woman of color. WIS members gained advice on how to create change in the workplace and discussed ways how they could start taking action themselves.
Celebrate Women month may be over, but our work is not yet done. Our hope is to keep the momentum going and continue to support an inclusive culture, advocate for each other and be allies to our fellow women Shareowners.