MariCarmen and her husband spent countless hours educating themselves and researching possible treatments for their son. Santiago was born with Prader-Willi syndrome, a rare genetic disorder that can cause poor muscle tone. In Santiago's case, his symptoms lead to a diagnosis of early-onset scoliosis (EOS).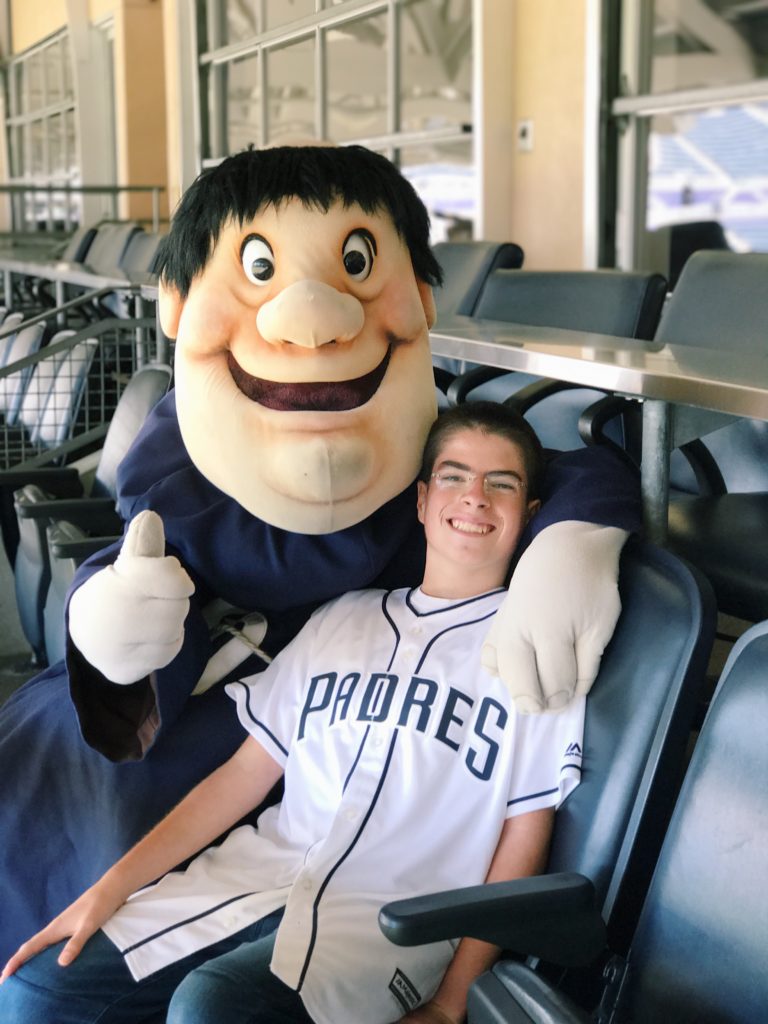 Santiago needed surgery to repair the curve of his spine and that's when his parents began their quest to find the best surgeon and procedure for their son. The family traveled from their home in Mexico City to Florida and Pennsylvania, meeting with surgeons to discuss possible treatments for Santiago. This led them to Dr. Gregory Mundis at Rady Children's Hospital – San Diego. Dr. Mundis performed the MAGEC procedure on Santiago three years ago and has been treating him since.
Today Santiago is an active 11-year-old who is on a swim team, plays with his older brother and two younger sisters, and loves the San Diego Padres. This week Santiago got the royal treatment from the Padres as he was celebrated on a MAGEC Day at Petco Park. The special day for Santiago and his family included a tour of the park and Padres Clubhouse during the pre-game, then a VIP tour experience as they watched the Padres' batting practice from the sidelines and were able to get autographs from their favorite players. Then best of all, Santiago threw the ceremonial first pitch of the game.