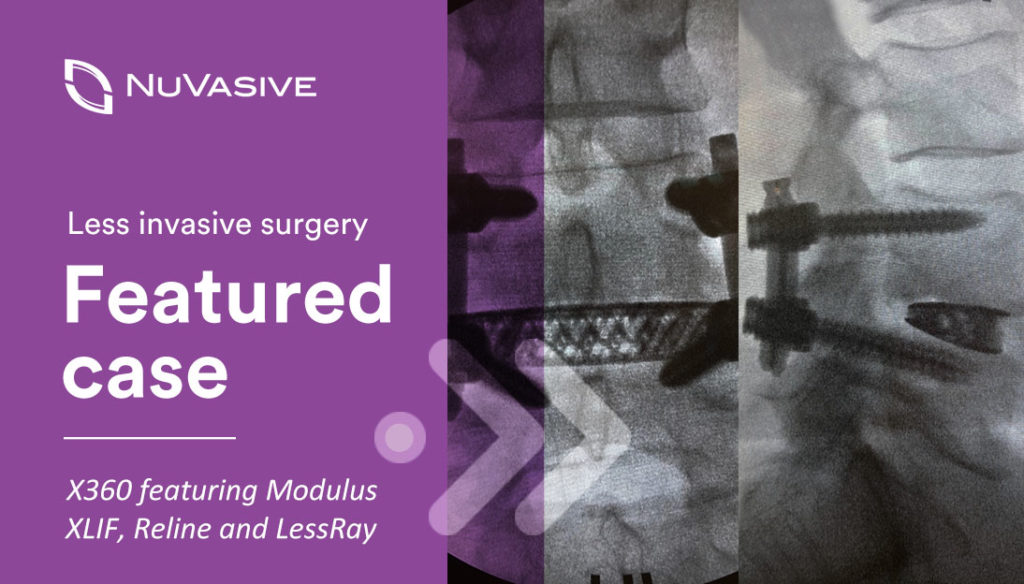 In our Featured Case series, NuVasive showcases innovative cases and how our technologies are integrated to create a cohesive system to address key patient pathologies. Our mission at NuVasive is to transform surgery, advance care, and change lives and we are constantly focused on how to deliver improved patient outcomes, increase operating room (OR) safety and efficiency, and extend our technology to future applications.
Dr. Jon Graham is a neurosurgeon who practices out of Honolulu, Hawaii. Dr. Graham specializes in spine surgery and has been a long-time believer in implementing surgical philosophies and technologies into his practice that he feels will improve the lives of the patients he cares for.
Consistent with this, he operates at a facility with a LessRay unit, which has helped him and his surgical staff be as efficient as possible in the OR all while reducing radiation exposure to everyone involved.1 Additionally, when appropriate Dr. Graham has implemented the XFixation technique, a key component of X360, which allows for full treatment of the pathology in a single position. Through OR efficiencies and the removal of patient repositioning, the X360 procedure can reduce patient time under anesthesia and lower associated intraoperative risks.2,3 Dr. Graham has also adopted Advanced Materials Science implants into his practice with his use of Modulus XLIF and Cohere XLIF, and has appreciated the advanced surface, structure and imaging characteristics they hold.
Dr. Graham recently performed an X360 procedure leveraging the system and enabling technologies, and as you will see below, was able to achieve his surgical goals through a less invasive approach.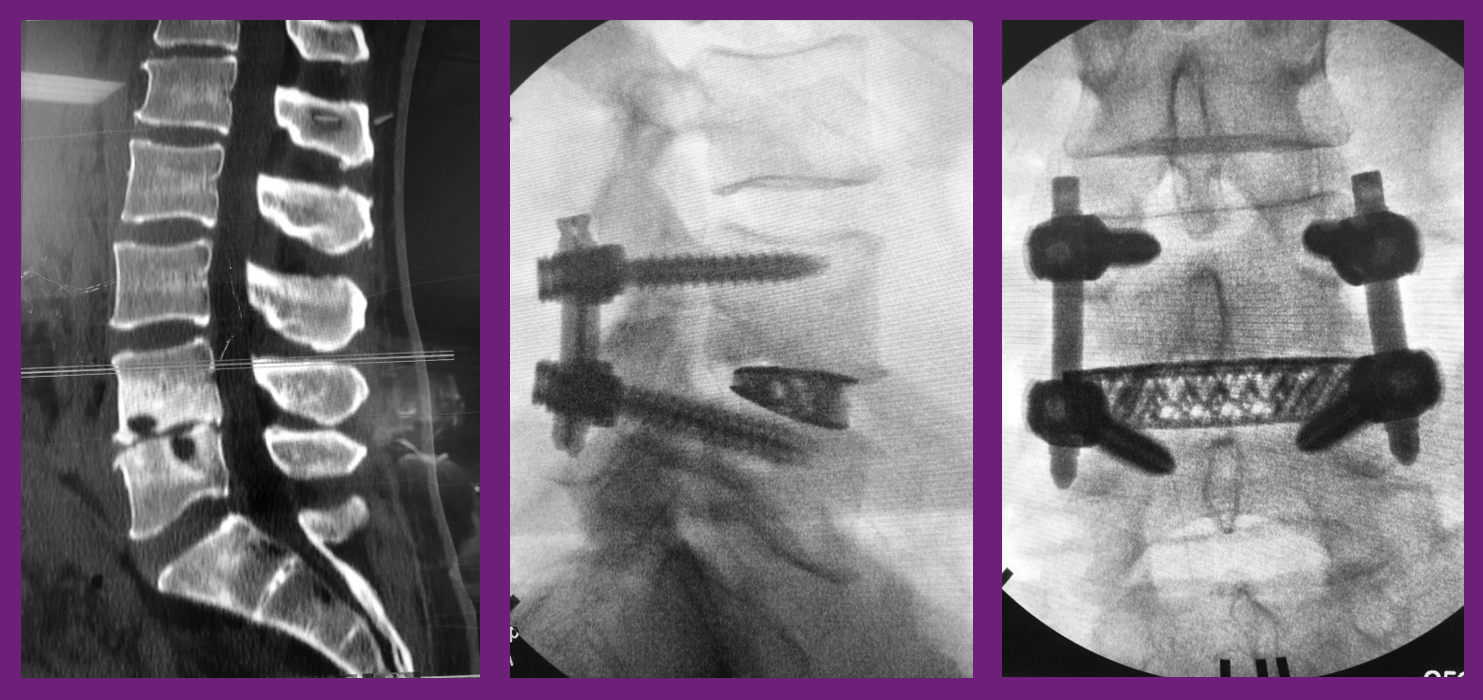 The patient was a 49-year-old man, who presented with axial back pain with instability at L4-L5.  He developed a discitis following a disc space injection, which was treated with 6 weeks of IV antibiotics.  After their office visit, Dr. Graham outlined a surgical plan he felt would be best to treat those pathologies. The plan included a L4-L5 XLIF and Reline MAS screws all done in the lateral decubitus position, in order to reduce flips and time under anesthesia, to get the patient into the recovery room faster.  Dr. Graham also determined a facet fusion would be beneficial to the fusion and healing process, and this was also performed in the lateral decubitus for a complete 360 fusion. Guided by LessRay, which also helped to decrease operative time and radiation exposure, Dr. Graham and his team were able to restore height and lordosis by using a 15° 10x22x55mm Modulus XLIF cage.
Learn more about X360 and less invasive surgery.
Click here to read more featured cases.
---
1Wang TY, Farber SH, Perkins SS, et al.  An internally randomized control trial of radiation exposure using ultra-low radiation imaging (ULRI) versus traditional C-arm fluoroscopy for patients undergoing single-level minimally invasive transforaminal lumbar interbody fusion. Spine 2017;42(4);217-23.
²Olsen MA, Mayfield J, Lauryssen C, et al. Risk factors for surgical site infection in spinal surgery. J Neurosurg 2003;98(2):149-55
3Olsen MA, Nepple JJ, Riew KD, et al. Risk factors for surgical site infection following orthopaedic spinal operations. J Bone Joint Surg Am2008;90(1):62-9.