ACDF 
The thinnest plate system on the market* 
 The NuVasive anterior cervical plate (ACP) system is designed to achieve your ACDF surgical goals and help reduce dysphagia, malalignment and adjacent level ossification.  
ACP is procedurally integrated with versatile instrumentation, a complete interbody portfolio featuring advanced porous materials, traditional PEEK and allograft, biologics, the Maxcess C retractor and enabling technologies.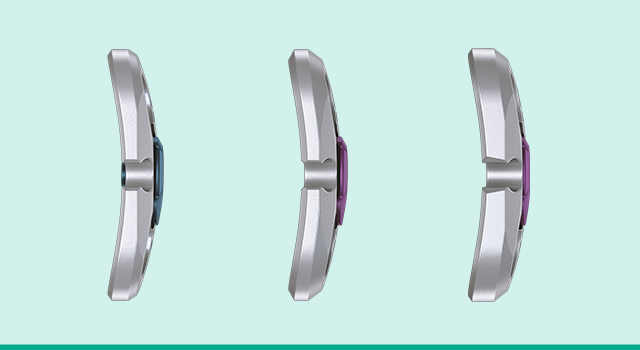 Plate stiffness and profile 
Optimized for every level.  
Construct stability options.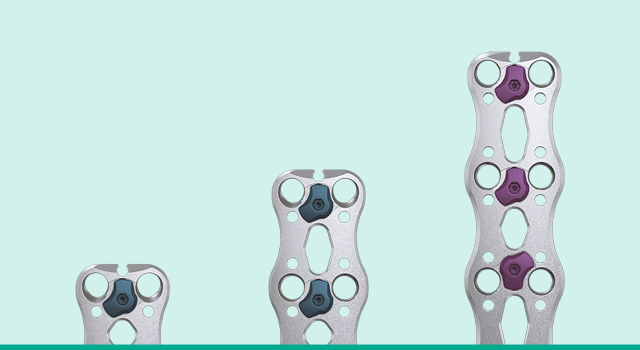 Plate length 
Array of implant options.  
Made for unique patient needs.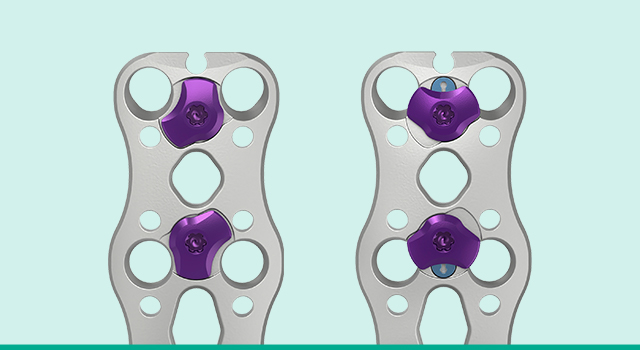 Plate confirmation 
Advanced screw offering.  
Locking that enables confidence. 
Advanced Materials Science interbody technology for ACDF 
Adhering to the three core principles of Advanced Materials Science, surface, structure, and imaging, NuVasive has pioneered design and manufacturing methods that combine the inherent benefits of porosity with the advantageous material properties of PEEK and Ti.
Modulus Cervical is a fully porous titanium (Ti) cervical interbody implant designed to provide a favorable environment for bone in-growth1while enhancing visualization compared to traditional Ti interbody implants.
Cohere Cervical is the first and only Porous PEEK implant available in the market, designed to promote bone in-growth2 while maintaining the biomechanical2 and imaging properties of PEEK.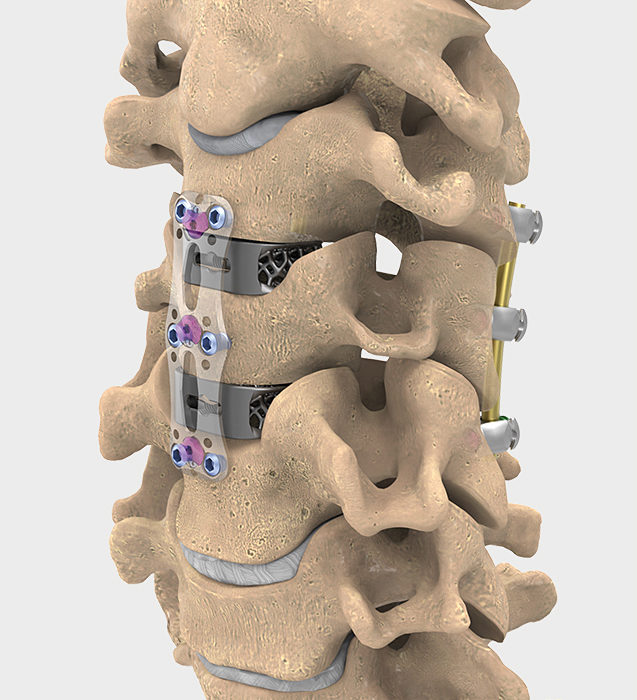 Modulus Cervical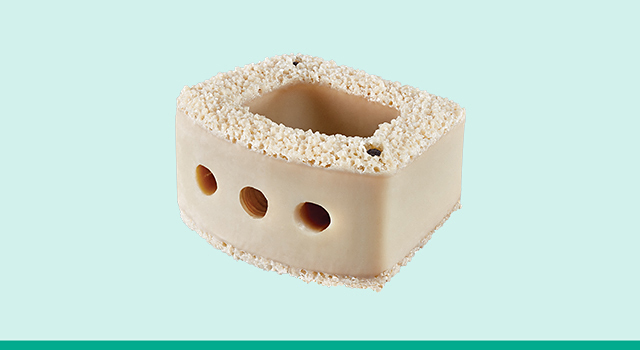 Cohere Cervical 
cTDR
The most clinically effective technology in the cTDR procedure segment*
The Simplify Cervical Disc is backed by an FDA investigational device exemption (IDE) study, and showed superiority to ACDF.3
The Simplify Cervical Disc is designed to offer surgeons best-in-class capabilities for cTDR across key performance functions—anatomic, physiologic motion, and radiologic design.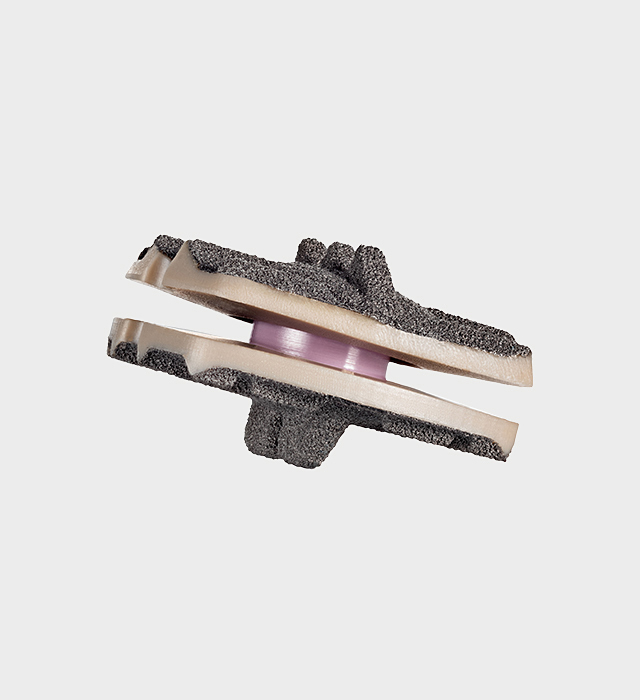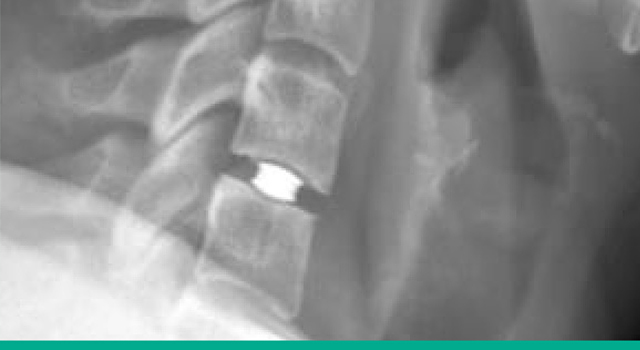 Anatomic
Anatomically designed disc sizes.
Lowest available disc heights in the market at 4 mm.*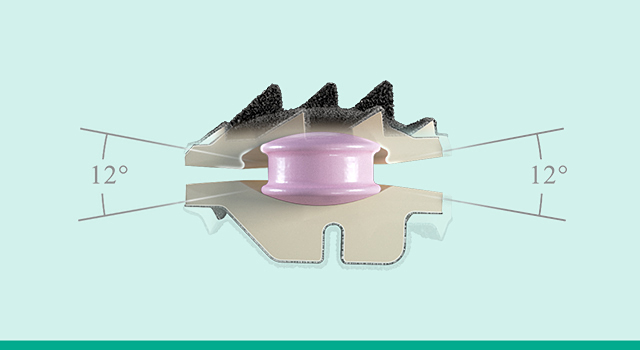 Physiologic motion 
Unique articulation for variable center of rotation.
Mimics the motion dynamics of a natural spine disc.
Radiologic design
Enhanced visualization through MRI imaging.
Uniquely comprises PEEK on ceramic materials.
PCF  
Elegance and simplicity refined

Fulfilling our third pillar after ACDF and cTDR procedural offerings, the Reline Cervical system is designed to achieve your PCF surgical goals through:
Thoughtful implant design
Expansive and versatile junctional offering
Improved operative efficiency
Instruments that balance elegance and capability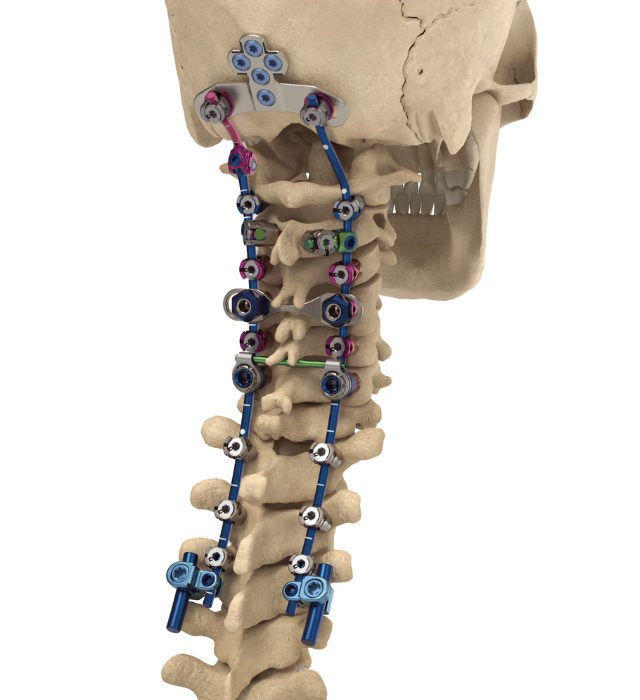 See C360 in the NuVasive Innovation Event
Watch the NuVasive Innovation Event to see our latest innovations.
Surgeon education
Clinical education redesigned.
Connect with our Clinical Professional
Development team to sign up for a course.
CE mark for Simplify Disc is for 1-level only.
Reline Cervical is available in the U.S. The timeline for availability in other markets cannot be guaranteed.
*Data on file. Based on review of publicly available materials at the time of this release.
1. Preclinical data on file. Data may not be representative of clinical results. TR9604787.
2. Torstrick FB, Safranski DL, Burkus JK, et al. Getting PEEK to stick to bone: the devlopement of porous PEEK for interbody fusion devices. Tech Orthop 2017;32
3. Simplify Cervical Artificial Disc - P200022