NuVasive® is committed to driving innovation and validation of our products and procedures through quality clinical research. In 2015, we initiated three multicenter Integrated Global Alignment (iGA®) studies with some of the top surgeons and institutions in the country. These studies were designed to build the scientific evidence, help advance the understanding of spinal alignment, and confirm the importance it plays in surgical decision-making. We are pleased to share that the first peer-reviewed publication of the initial retrospective study evaluating the preoperative prevalence and postoperative incidence of spinopelvic malalignment is now available in the journal Spine.
View, A multicenter radiographic evaluation of the rates of preoperative and postoperative malalignment in degenerative spinal fusions here.
Historically, spinal alignment wasn't thought to be as critical of a factor in surgical planning, especially in simple degenerative cases, though recent evidence has suggested it's important to long-term patient success. Spinopelvic malalignment (i.e., pelvic incidence (PI) minus lumbar lordosis (LL) greater than or equal to 10°) following lumbar fusion has been shown to be associated with lower postoperative health-related quality of life and elevated risk of adjacent segment failure. However, the rates of malalignment in short-segment degenerative lumbar fusions from a large sample of patients prior to the publication of this paper was unreported.1
Study Highlights
The Study Included:

·         18 institutions with 24 treating investigators in the United States

·         578 patients pre- and post-op measurements were retrospectively acquired using NuVaPlanning™ and were grouped as either aligned (PI-LL<10°) or malaligned (PI-LL≥10°) both pre- and postoperatively.

 

The Study Found:

·         Relatively high rates of pre- and postoperative malalignment, even in simple degenerative cases (i.e., it is not a deformity-only problem)

·         Before surgery: 30% of patients were malaligned

·         After surgery: 28% of patients were malaligned (but not all the same patients as were malaligned pre-op)
Alignment Matters™—The conclusion of the study is that alignment preservation and restoration considerations should be incorporated into the decision-making of all lumbar spinal fusions. Prior to this research, spinal alignment considerations were generally thought more necessary for spinal deformity cases.
If alignment isn't taken into consideration, results are not predictable with many patients left malaligned and some even worsened.
"This study further demonstrates that incorporating alignment measurements using iGA into our surgical planning directly translates to our patients and the clinical benefits/outcomes we know are influenced by achieving global spinal alignment," said Jean-Christophe Leveque, M.D., from the Neuroscience Institute, Virginia Mason Hospital and Medical Center in Seattle. "Alignment in deformity procedures has been relevant for years, but this is the first multicenter study to show just how common malalignment is both before and after short-segment, degenerative fusions. We need to shift our mindset as spine surgeons, recognize these results from simple degenerative cases and start measuring spinopelvic parameters in all of our lumbar fusion cases, especially those that involve L4 through S1."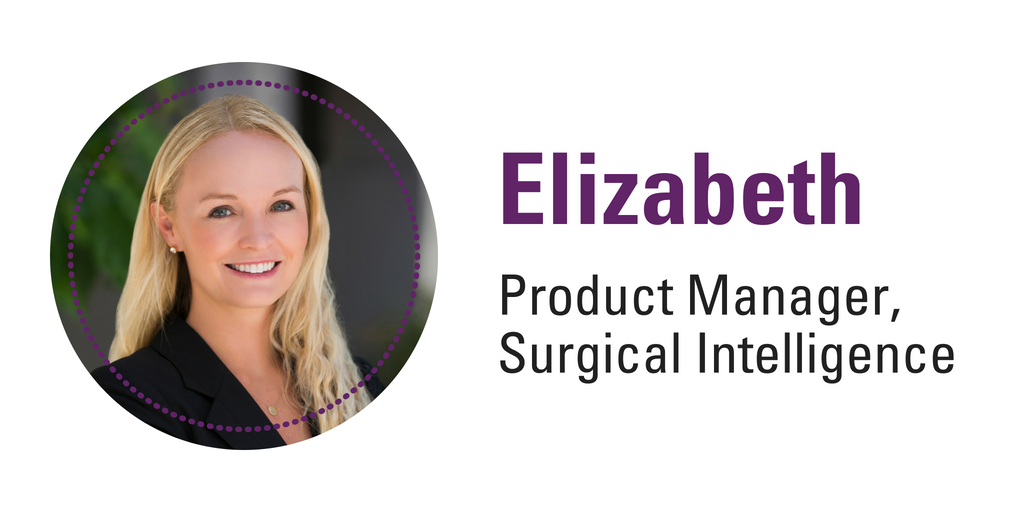 We followed up with Elizabeth, Product Manager for iGA to learn more about how these studies are transforming spine surgery, how surgeons approach treatment, and the future of iGA.
How is iGA a differentiator for NuVasive, what sets it apart from other systems out there?
Elizabeth: iGA really shows that we are more than just a hardware company—we are focused on helping surgeons achieve the best patient outcomes and have a complete platform of technologies to achieve their spinal alignment and surgical goals. NuVasive is the only company that offers an integrated solution that allows surgeons to measure and develop alignment plans preoperatively, assess changes and correct spinal alignment intraoperatively in real time, and confirm alignment goals were met postoperatively.
How are these results compelling degenerative surgeons to measure alignment in all lumbar surgeries
Elizabeth: Historically, degenerative surgeons have not been interested in assessing spinal alignment for their one or two level cases, as the focus has been more on symptom resolution. The data that we have from the iGA studies is now showing that spinal alignment in these cases is a much bigger issue than previously thought. This is helping surgeons to see the importance of measuring patient alignment even in these smaller cases. If they correct for this in the first surgery, it should reduce the likelihood of developing adjacent segment disease (ASD) and the need for revision surgery later on.
How are these studies driving innovation and the future of iGA?
Elizabeth: As we learn about the importance of spinal alignment in all procedures, we will continue to evaluate additional features and tools for all surgery types. These features will make measuring and planning for surgery easier, quicker, and better overall.
Can you share any insights on what is ahead for iGA?
Elizabeth: There is a lot coming from the software side of the iGA platform. The team is hard at work developing the next iterations of NuvaPlanning® and Bendini® as part of a more complete and robust iGA platform. Up next, we are working on an advanced planning package that will be built out together with Pulse™. In the future, we are working to incorporate predictive analytics and posture prediction models into our platform. We'll be sharing more updates as the team makes progress.
---
To learn more about iGA, click here.
1Leveque JA, Segebarth B, Schroerlucke SR, et al. A multicenter radiographic evaluation of the rates of preoperative and postoperative malalignment in degenerative spinal fusions. Spine 2018;43(13):E782-89.