We've always been proud supporters of adult and pediatric deformity care though research, education, and awareness. This support is evident through the initiatives that we've recently announced we will be part of throughout 2017. Today, we have the fastest growing spinal deformity portfolio and we continue to expand our support of key programs to drive improved clinical and economic outcomes.
This support encompasses our new 'Embracing the Journey Together' program, which includes pediatric spinal deformity research, education, and spinal deformity event support, supporting leading surgeons as they educate surgeons around the world.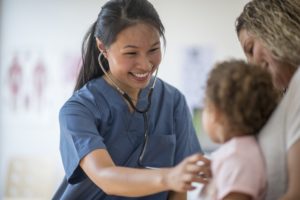 Our product offerings in the $2.5 billion deformity market includes our Integrated Global Alignment® (iGA®) platform featuring the RELINE® posterior fixation system, as well as our industry leading MAGEC® system, which utilizes innovative magnetic technology within adjustable growing rods.
Part of our investment into pediatric spinal deformity care includes funding research and patient initiatives, such as the Harms Study Group and its Setting Scoliosis Straight Foundation, as the exclusive sponsor of the Power Over Scoliosis event. We are also providing research funding for the Children's Spine Study Group and the Growing Spine Study Group.
NuVasive was a proud key sponsor of EPOSNA 2017, the combined meeting of EPOS and POSNA, held in May in Barcelona, Spain. In July, we were the leading sponsor of IMAST 2017, the International Meeting on Advanced Spine Techniques hosted by the Scoliosis Research Society. We are also the leading sponsor of ICEOS, the International Congress of Early-onset Scoliosis, in November.