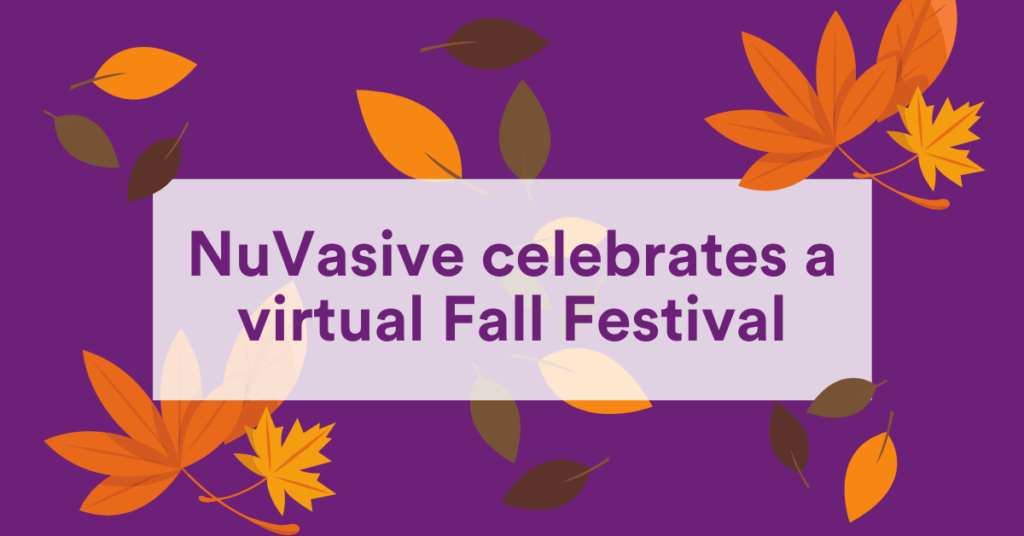 Now more than ever, companies are finding unique ways to keep their employees connected and engaged virtually. With in-person group celebrations postponed for the time being, we recently got creative by celebrating the changing season with a virtual Fall Festival!
Over the course of a week, Shareowners from around the globe took part in family-friendly fun and spirited competition. Shareowners participated in a trivia tournament, channeled their creativity by using household objects to recreate a picture of our cheetah mascot, and competed with other teams in problem-solving online challenges in 'Clash of the Coalitions'.
By the end of the week prizes were awarded and bragging rights secured!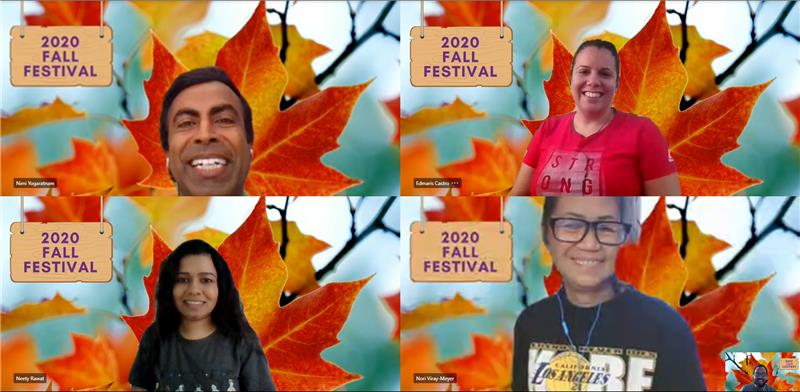 In partnership with our NuVasive Spine Foundation (NSF), Shareowners were also able to step away from their screens with an NSF hosted workout class while learning more about the 'Move for Missions' campaign. The initiative is a peer-to-peer online fundraising event that invites supporters to challenge themselves to reach a movement goal, while raising funds to support the NuVasive Spine Foundation Medical Mission Program. Shareowners, family, friends and community can get involved and challenge each other to move and change lives from now until December 31st. NSF's mission to bring life-changing spine surgery, training and technology to under-resourced communities around the world has not changed despite the challenges and impacts of COVID-19. Click here to learn more about how to get involved in the initiative.
In these times of uncertainty, NuVasive remains committed to keeping our Shareowners safe and connected. Thank you to everyone who participated and contributed to the success of our first virtual Fall Festival!